Check out the TextMuse app on your phone during Springfest to get great deals on food and fun.
Whitworth Springfest:


You Need a Free Waffle Cone
The sun is finally back, and it is time to celebrate with ice cream. Use TextMuse to share the Ben & Jerry's deal with 10 friends and you'll get a free waffle cone!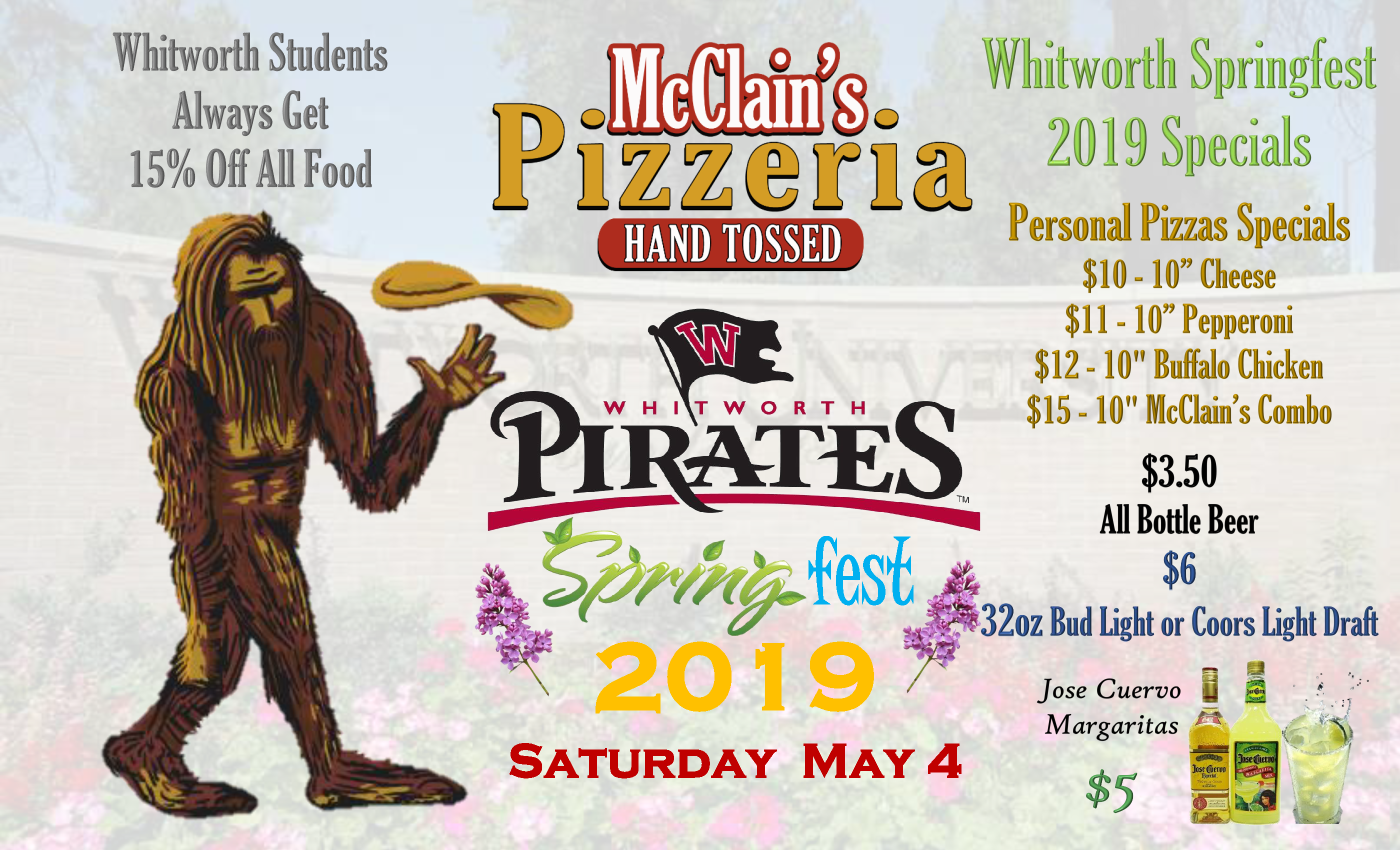 Before your ice cream, you need pizza


At TextMuse, we believe in nutrition. So, before you get your ice cream and waffle cone, you need a lunch at McClain's Pizzeria. Text a few friends, and save some cash on a pizza of your choice. You can use the money you saved to get your ice cream.



Movies. Sports Bars. Bakeries. Burritos. Really, everything you need.


TextMuse has everything you need for Springfest. We're givers. It's just who we are.
Want to watch the NBA playoffs? Birdy's Sports Bar has a great deal in TextMuse.
Or, you can text a few friends and enjoy a lovely evening at Duvall's Drive-in.
With Cinco de Mayo coming up, you can use TextMuse to save 25% (!!!) at Sweeto Burrito.
The sun is out. Take off the parka, open TextMuse, and find some fun things to do at Springfest.